Heavy Duty Polythene Sacks, Box Lines and Covers
Heavy Duty Polythene Sacks, Box Lines and Covers
Heavy duty polythene sacks, box lines and covers are packaging that plays a critical role in the building industry, manufacturers & factories. As a manufacturer, merchant or distributor you depend on safe transportation and reliable storage to preserve the quality of your products. At Select Products, we guarantee this vital protection for the entire journey.

Environmentally Friendly Packaging
We can manufacture and supply 100% biodegradable polythene packaging ......READ MORE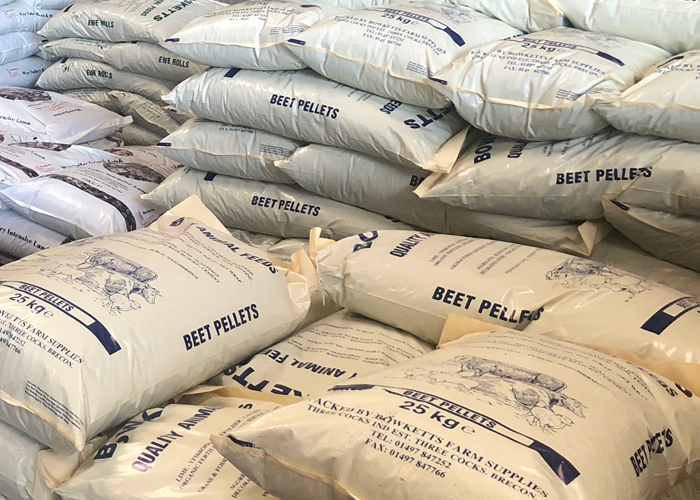 Heavy Duty Sack and Bags
Select Products Limited have over 20 years' experience in flexible polyethylene based packaging. Our specialty is in super high strength industrial sacks manufactured on the very latest high speed machinery. We produce heavy duty polythene sacks and bags to supply a wide variety of industries including Agricultural, Industrial, Chemical, Construction and Textiles. Our packaging is used to protect and secure a diverse range of customer's products including but not limited to, animal and game feed, animal bedding and haylage, aggregates and rubble, building materials, pharmaceuticals, horticulture – Landscaping and gardening, agricultural/seeds and grains, textiles and furniture, logs, coal and alternative fuels.
To ensure the sacks we produce are able to stand up to our customers' specific requirements we are able to formulate films with tailored blends. We have a range of specialist additives that can be blended to add UV tolerance, limit static and increase or decrease the slip.
Our heavy duty bottom welded sacks range from 25 to 250 micron and can be embossed and post gusseted with the option of print in the centre of the gussets, alternatively bags can provided perforated on the roll in both bottom or side-weld formats. We use the blown film process to ensure our film stands up to customer's tough requirements and can produce reeled film from 75mm to 2010mm.
All Sacks and bags can be printed using our in-house flexographic printers with a simple company logo in one colour or up to six colours each side with top quality point of sale imaging up to 1200mm width.
Box Liners
Manufactured to your exact specifications. Ask a member of our team for advice.
Covers
Extra strong covers for transport, containment, protection and outside storage.
Manufacturing Capabilities
24 Hours A Day, 7 Days A Week, Non Stop Production Of Polythene Films, Bags & Covers
Storage & Distribution
Our customers see major advantages in using us to manage their inventory & fast distribution