Conversion
For businesses not involved within the plastic bags packaging industry, conversion is the final stage of the packaging process.
Stage 1 – Extrusion
Stage 2 – Print
Stage 3 – Conversion
At this point the plain or printed polythene film is converted into your packaging products. These are the end products we produce once converted.

Environmentally Friendly Packaging
We can manufacture and supply 100% biodegradable polythene packaging ......READ MORE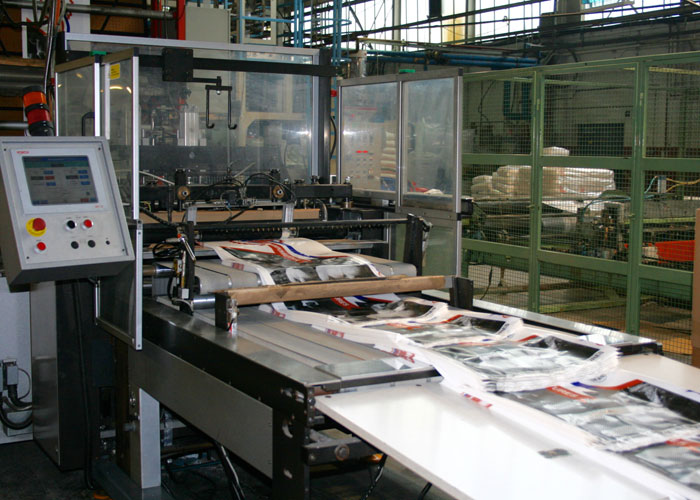 With our continuing investment in the latest machines our conversion lines produce polythene bags using the latest Servo Drive Technology giving exceptional accuracy and saving up to 80% power on older conventional clutch and break machines, helping us to reduce our carbon footprint.
Hundreds of production recipes can be stored and recalled anytime a production of your order is revisited.
Our heavy duty sacks can be post gusseted, skew gusseted, embossed with or without interruption, pre sealed, and sealed with Dwell Control and Cooling giving the seal exceptional durability.
Manufacturing Capabilities
24 Hours A Day, 7 Days A Week, Non Stop Production Of Polythene Films, Bags & Covers
Storage & Distribution
Our customers see major advantages in using us to manage their inventory & fast distribution