Animal Bedding and Haylage
Animal Bedding and Haylage
We pride ourselves on being the leading industry supplier of heavy duty sacks and film to Animal Bedding and Agricultural Haylage manufacturers across the UK.
Here at Select Products we have done a large amount of research into Animal Bedding and Haylage sacks and with this knowledge have formulated the best bag specification to suit growers and the popular machinery used to pack the haylage to meet all of our customer's needs.

Environmentally Friendly Packaging
We can manufacture and supply 100% biodegradable polythene packaging ......READ MORE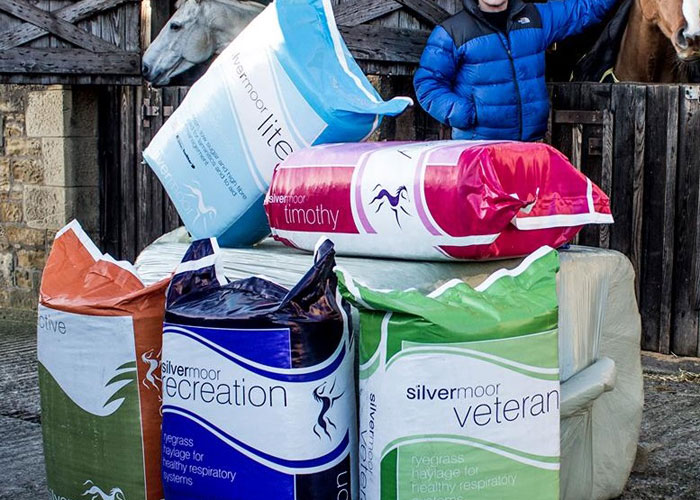 Select Products can manufacture sacks with a simple one colour logo right through to six colour process print both sides and with skew print available on the press, down the side of the bag as well, with top quality point of sale imaging in widths up to 1300mm.
The film can have anti-static and or ultra violet inhibitors added during the extrusion stage with a high or low slip additive as well depending on what application you are using the sacks for.
Manufacturing Capabilities
24 Hours A Day, 7 Days A Week, Non Stop Production Of Polythene Films, Bags & Covers
Storage & Distribution
Our customers see major advantages in using us to manage their inventory & fast distribution